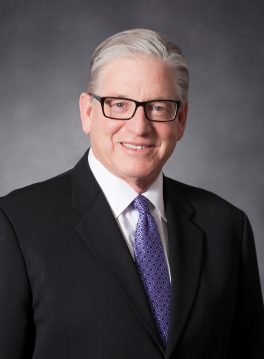 J. Abbott Byrd III, MD, FACS, FAAOS
Board Certified Orthopaedic Surgeon



Specializing In
SPINE
"My professional career of over 34 years has been dedicated to improving the lives of patients with spinal disorders.  I have seen firsthand the devastating effects that conditions involving the spine can have on a patient's life and by extension their family.  It has been my privilege to work with these patients and help them on the road to recovery. –
J. Abbott Byrd III, MD
What Dr. Byrd's Patients are Saying:
"I have been seeing Dr. Byrd for a disc protrusion for the past 5 months. He takes a sincere interest each visit in obtaining a true understanding of how I am feeling. He explains things to me in ways that I can understand and answers all of my questions. The staff I have interacted with at AOS have been very friendly and helpful. I can only reflect positive things about Dr. Byrd, Dr. Strand (who I have seen for epidural injections), and AOS. I highly recommend them for orthopedic services."
"Well Dr. Byrd was a breath of fresh air. He made me feel welcome , he was pleasant and attentive. He was a true doctor."
MEET DR. BYRD
Anterior Cervical Discectomy and Fusion (ACDF)
DR. BYRD'S SPECIALTIES
MEDICAL SCHOOL
RESIDENCY
FELLOWSHIPS
Dr. Byrd is a Norfolk, Virginia native who graduated from Norfolk Christian High School in 1971 as the class salutatorian. He then attended the University of Richmond until 1974 graduating Summa Cum Laude with a Bachelor of Science in chemistry. This was followed by four years at the Medical College of Virginia in the School of Medicine, where he graduated with honors. Dr. Byrd then served two years in the general surgery program at Emory University Hospitals 1978-80, followed by four years of orthopaedic training at Duke University Medical Center 1980-84. His formal training was then completed in 1985 with a one year spinal surgery fellowship at the prestigious Twin Cities Scoliosis Center in Minneapolis.
Dr. Byrd then served as Chief of Adult Spinal Surgery in the Department of Orthopaedic Surgery.
Spinal implant development has been a special interest of Dr. Byrd's since his fellowship days, and he is holder of numerous patents on implant devices. He helped develop the Synergy Spinal System, the Polaris Spinal System and the Solitaire Cervical and Lumbar cages which are distributed worldwide to help patients with spinal problems. Dr. Byrd is well published and lectures in the U.S. and internationally. In addition, Dr. Byrd currently serves on the Board of Directors and as Treasurer of the Scoliosis Research Society, and is an active member of the North American Spinal Society. Both organizations are select societies dedicated to treating patients with spinal disorders.
Dr. Byrd specializes in the treatment of both pediatric and adult patients with complex spinal problems, such as degenerative and herniated lumbar and cervical disc disease, scoliosis, kyphosis, as well as tumors and trauma of the spine. A large portion of Dr. Byrd's practice is devoted to patients that have continued pain following lumbar surgery and require further evaluation and treatment. Over the past 34 years, Dr. Byrd has guided many patients from a state of chronic, debilitating pain back to leading healthy, productive lives.
During his 34 year career of caring for patients with spinal deformities, Dr. Byrd has dedicated much of his time treating patients with sagittal plane deformity or lumbar flatback. Dr Byrd's dedication to his patients and specialty was recognized by The Virginia Orthopaedic Society in 2016, when he was awarded the Virginia Career Orthopaedic Award and then the sentence "Aside from orthopaedic surgery, Dr. Byrd enjoys spending time with his wife of 39 years, Allison, and his three children one of whom is an attorney and two who are orthopaedic surgeons.  He also enjoys boating, fishing and playing with his standard poodle, Wolfie.
HOSPITAL AFFILIATIONS: Bon Secours DePaul
PROFESSIONAL AFFILIATIONS
DePaul Atrium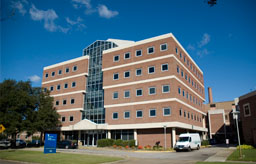 160 Kingsley Lane
Suite 405
Norfolk, Virginia23505
The Smithfield Building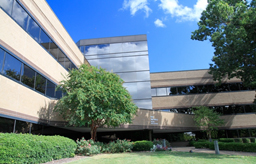 6160 Kempsville Circle
Suite 200B
Norfolk, Virginia23502