Dr. Carofino Patient Outcomes Program
Modern healthcare has become very sophisticated, and doctors often specialize in one field. There are even "super-specialists" that focus on a specific body part. Research studies show that surgeons who specialize in a particular problem deliver the best patient outcomes and results. This is true of shoulder surgery. It has been shown that "high-volume" shoulder surgeons who perform more than 60 shoulder replacements per year have better results and fewer complications. Dr. Carofino performs approximately 600 surgeries per year. Most of these are shoulder & elbow operations. He performs over 100 shoulder replacements per year, and approximately 125 rotator cuff repairs per year.
Full Disclosure
We are one of the only centers that publicly disclose this data. We believe it is important for patients to know their surgeons experience level and success rate. We also believe it is important for surgeons to know and study their own data in order to improve and provide the highest level of care.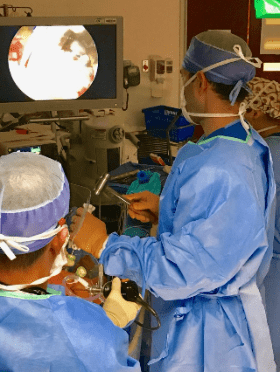 Total Shoulder Replacement 2016
Anatomic Total Shoulder Replacements (39)
Reverse Total Shoulder Replacements (54)
Reverse with Lattisimus Transfers (3)
Ream and Run Replacements (9)
Hemiarthroplasties (3)
Revisions (4)
Total Patients: 112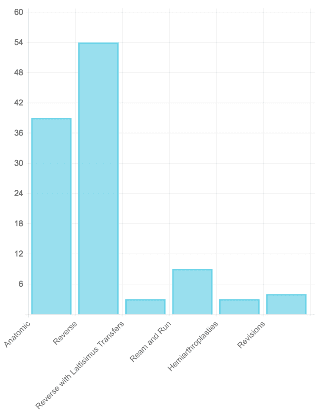 Total Shoulder Replacement 2016
• Dislocations 0 (0%)
• Infections
• 1 (.98%) superficial
• 0 Deep
• Persistent Pain (pain score of 5/10 or greater after 6 months)
• Reverse TSA 4 (7%)
• TSA 2 (5%)
• Revisions 0 (0%)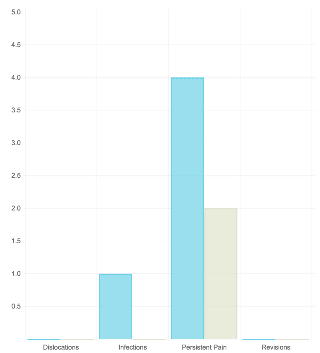 Labral Repair Procedures 2016
• Instability Procedures (24 patients)
• Posterior labral repair (7) – one patient complained of clicking, which was not painful
• Anterior (Bankart)- (14) – one patient had post op stiffness
• Anterior/Posterior (2) – no complications
• Capsular Shift alone (1) – no complications
• Chronic Instability Procedures (4 patients)
• Latarjet (4) – no complications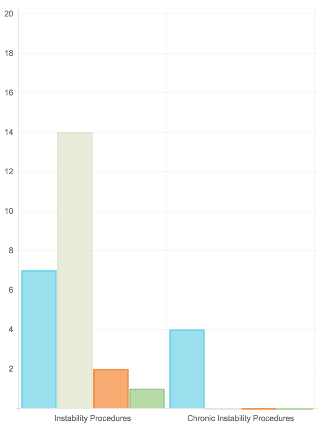 Rotator Cuff Procedures 2016
• Total Rotator Cuff Repairs (125)
• Small tears (40)
• Medium tears (35)
• Large tears (30)
• Massive tears (20)
• Arthroscopic Superior Capsular Reconstruction "ASCR"
• This procedure is for unrepairable Massive Rotator Cuff Tears
• Please contact my office if you believe you are a candidate for this up and coming technique