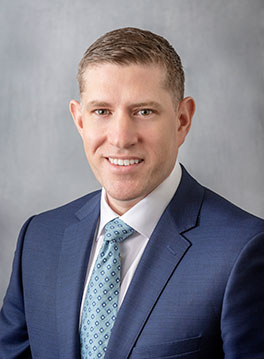 Blake E. Moore, MD, FAAOS
Board Certified Orthopaedic Surgeon
Specializing In
FOOT AND ANKLE
"My goals are to improve the function and performance of my patients using the most up to date treatments. I provide personalized care based on the best available evidence for each individual to reduce pain and maintain mobility." –
Blake E. Moore, MD
See Dr. Moore's profile on Healthgrades.
What Dr. Moore's Patients are Saying:
"Dr Moore put me at ease from our first meeting. I had a tibia plateau fracture and he explained my injury and how he would repair it so that it was easy to understand. He did a great job on my surgery. He and his staff answered any and all questions I was very impressed with the level of care I received and would highly recommend him."
"I can't imagine having gone to any other orthopedic surgeons. Dr. Moore has it all. Easy to talk to. Takes time to explain everything and answer every question. Great bedside manner. Excellent follow-up. But most importantly, Dr. Moore is a world-class surgeon. I had a fairly complex combination of injuries to my right foot. He put everything back together. I couldn't be happier with the outcome."
"Dr. Moore tells it like it is. He wants you to heal. I had a traumatic accident and he was the most fabulous dr."
"Dr. Moore performed surgery on my immobile left big toe that dramatically increased range of motion within that area. The diagnosis was succinct and accurate. Surgery and follow-up have been seamless. I highly recommend Dr. Moore for foot and ankle issues."
"I felt that Dr. Moore really listened to my concerns and answered my questions honestly. He was very patient with me and also responded in a timely manner to my questions and concerns on the patient portal."
TOP CONDITIONS
Sports Injuries of the Foot and Ankle
Ankle Instability
Cartilage Treatments for the Foot and Ankle
TOP TREATMENTS
Minimally Invasive Ankle Stabilization Surgery
The Brostrom Repair
DR. MOORE'S SPECIALTIES
MEDICAL SCHOOL
RESIDENCY
FELLOWSHIPS
Blake E. Moore, MD, FAAOS joined Atlantic Orthopaedic Specialists in 2014. He completed his undergraduate studies at Siena College in Loudonville, NY, where he received dual Bachelor of Arts degrees in Biology and Philosophy while playing Division I lacrosse. He completed his medical education at Albany Medical College in Albany, NY, and his Orthopaedic Surgery Residency at Geisinger Medical Center followed by an Orthopaedic Foot and Ankle Surgery Fellowship at the Penn State Milton Hershey Medical Center. Dr. Moore specializes in the diagnosis, treatment and surgery of the Foot and Ankle, as well as Foot and Ankle Reconstruction and General Orthopedics. He has a special medical interest in treating athletes, lower extremity trauma and complex hindfoot and ankle reconstruction including total ankle replacement surgery. In his leisure time, Dr. Moore enjoys Crossfit, distance running, endurance sports and spending time with family and friends.
HOSPITAL AFFILIATIONS: Sentara Princess Anne Hospital and Sentara Princess Anne Ambulatory Surgery Center
PROFESSIONAL AFFILIATIONS
Princess Anne Health Complex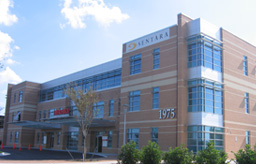 1975 Glenn Mitchell Drive
Suite 200
Virginia Beach, Virginia23456
Camelot Medical Building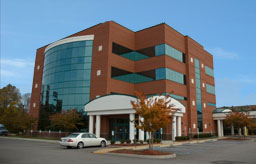 1800 Camelot Drive
Suite 300
Virginia Beach, Virginia23454