Jet Ski Injuries & Prevention
Common Jet Ski Injuries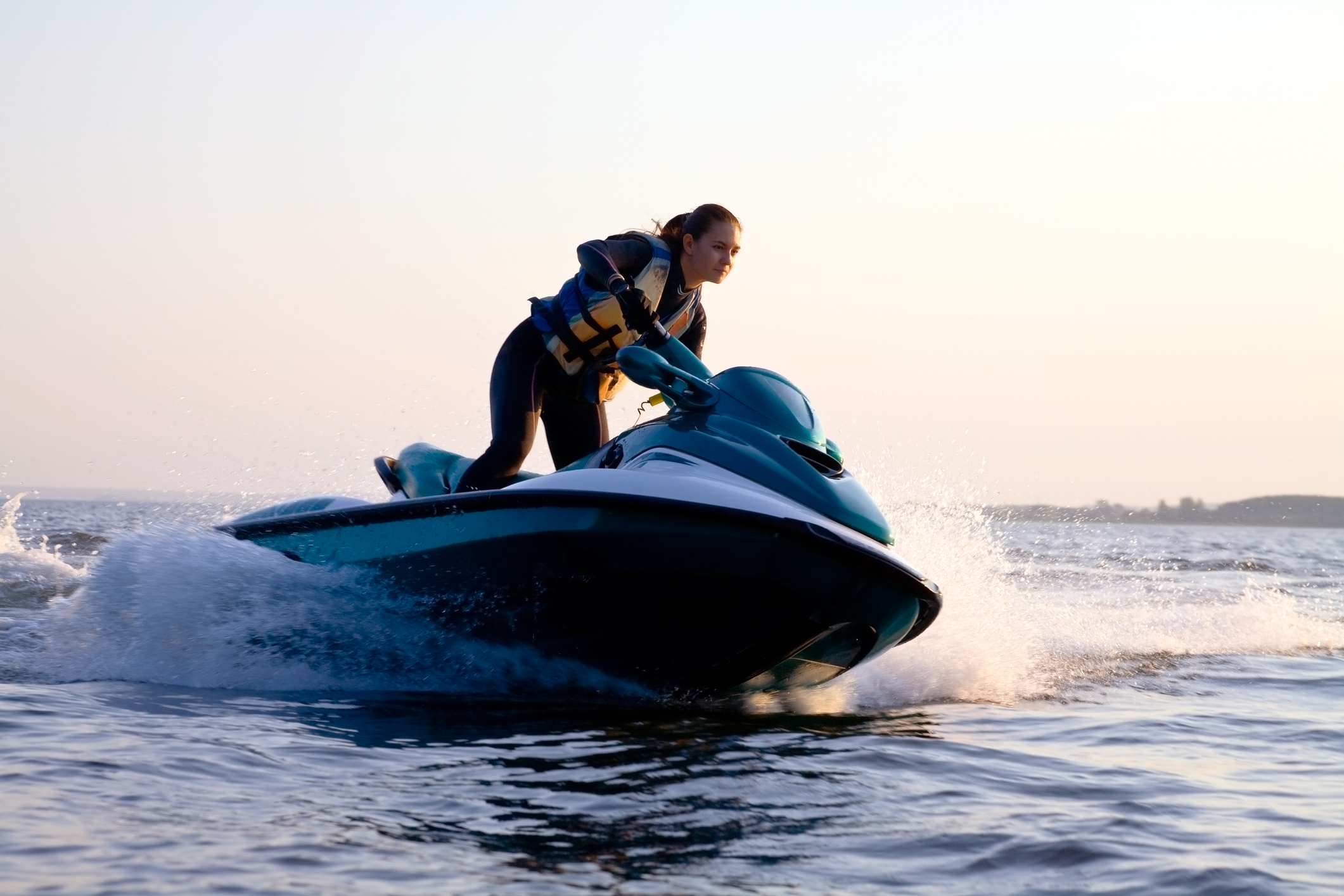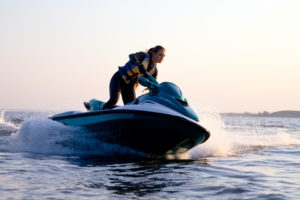 In the past five years, almost 33,000 people were treated in emergency rooms for jet ski- and waverunner-related injuries.
Jet skis are considered boats, and operators must obey all boating rules while on the water. Since January 1, 2000, all individuals who operate a personal watercraft must have completed a certified boater safety course.
Safety Tips
Children under the age of 16 should not operate a waverunner.
Take a safe boating course and have your child/children take a safe boating course.
Always have a life jacket (or personal flotation safety device) on board for each passenger.
Make sure that your life jacket and your passenger's life jackets fit properly and support your individual weights. (See Life Jacket Safety Chart.)
Never mix jet skiing and alcohol.
Always make sure an adult is watching you and/or your child from the shore.
When driving a jet ski with a passenger, make sure your passenger is ready to go before you start.
When riding a jet ski when someone else is driving, make sure that you are holding on tightly. Inform the driver if your hands slip or if you are not ready to go.
Never start your engine without attaching the cord that is connected to the start/stop switch or your key to your life jacket or wrist. If you fall off, the machine will automatically stop.
Each rider should wear eye protection, a wetsuit (in colder weather), footwear and gloves.
Always watch for bad weather conditions.
Keep hands, feet, hair and clothing away from the pump intake.
Never operate a jet ski in water that's less than 24-inches deep.
Know your water terrain.
Our team is here for you
We offer the best, least invasive and least aggressive options to relieve your pain and symptoms so you can get back to the life you love. Atlantic Orthopaedic Specialists Sports Medicine Care Center has convenient locations in Virginia Beach, Norfolk and Chesapeake.