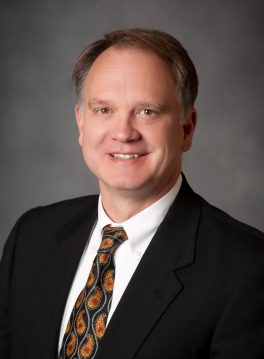 Wilford K. Gibson, MD, FACS, FAAOS, FAOA
Board Certified Orthopaedic Surgeon
Specializing In
JOINT REPLACEMENT & SPORTS MEDICINE 
"Patient focused and patient specific care. –
Wilford K. Gibson, MD
TOP CONDITIONS
TOP TREATMENTS
MEDICAL SCHOOL
RESIDENCY
FELLOWSHIPS
CERTIFICATIONS
In 2015, Dr. Gibson received the Virginia Orthopaedic Society Career Award. Read more here.
A proud Virginia native, Dr. Gibson graduated Cum Laude with a Bachelor of Science degree from the University of Richmond. His passion for sports and sports medicine began in Richmond, as he competed on a national and international level in the 110 and 400 meter hurdles and various sprint relays for the University. After graduation he was awarded an Armed Forces scholarship to attend the Medical College of Virginia School of Medicine. Upon receiving his MD, he was commissioned in the US Navy and completed an Internship in General Surgery. Serving on the USS Nassau (LHA-4) for Caribbean, Mediterranean and Middle East deployments, Dr. Gibson received personal awards including the Navy Commendation Medal, National Defense Service Medal and various unit commendations. Upon his return he completed his orthopaedic surgery residency at Naval Medical Center Portsmouth, Virginia, serving as chief resident during his final year. He pursued additional fellowship training in Orthopaedic Trauma at Tampa General Hospital and Pelvis and Acetabulum (Hip) Reconstruction at Los Angeles County and Good Samaritan Hospitals. He subsequently led the orthopaedic trauma service at Naval Medical Center Portsmouth. After his honorable discharge, Dr. Gibson began his civilian practice at Eastern Virginia Medical School and Atlantic Orthopaedic Specialists where he began his practice of orthopaedic hip, knee and shoulder reconstruction and replacement and orthopaedic sports medicine. He is a Team Physician for Old Dominion University. Dr. Gibson is active in leadership of the Virginia Orthopaedic Society and the American Academy of Orthopaedic Surgeons (AAOS). He has published in peer reviewed journals and has special interest in minimally invasive joint replacement and preservation, including the popular direct anterior hip replacement or "jiffy hip." Dr. Gibson is board certified by the American Board of Orthopaedic Surgery in Orthopaedic Surgery and Orthopaedic Sports Medicine. Second only to the satisfaction of service and treatment of his patients, Dr. Gibson's greatest professional achievement has been his election to Secretary on the Board of Councilors of AAOS and progression to Chair elect and Chair of this organization that is the deliberative body of the AAOS representing orthopaedic surgeons in all states, regional societies, Puerto Rico, US Territories, Canada and the US Military. Personally, Dr. Gibson lists his lifetime achievement as being able to convince his lovely wife to marry him over 25 years ago.
Learn more about Dr. Gibson's accomplishments in the fields of hip pain relief and joint replacement.
HOSPITAL AFFILIATIONS: Bon Secours DePaul Medical Center, Bon Secours Ambulatory Surgery Center, Chesapeake Regional Medical Center, Sentara Leigh Ambulatory Surgery Center and Sentara Leigh Hospital
PROFESSIONAL AFFILIATIONS
American Academy of Orthopaedic Surgeons
AO/ASIF, North America
What People are Saying
See what our patients and their families have to say. We are dedicated to providing comprehensive orthopedic care in a compassionate and caring environment.
"Dr. Gibson is the best. He's performed surgery on my ankle, shoulder, and knee, all with perfect results. He is performing my hip replacement surgery in one month."
DePaul Atrium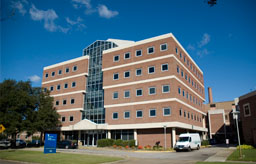 160 Kingsley Lane
Suite 405
Norfolk, Virginia23505
The Smithfield Building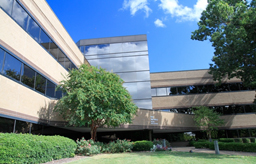 6160 Kempsville Circle
Suite 200B
Norfolk, Virginia23502