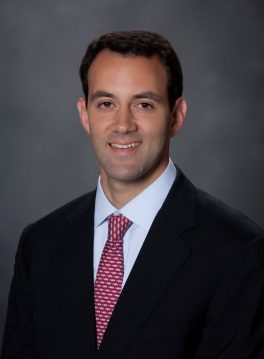 Follow Us On Social Media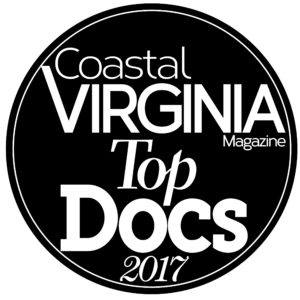 Bradley C. Carofino, MD, FAAOS
Board Certified Orthopaedic Surgeon
Specializing In
SHOULDER AND HAND
"First and foremost, we provide our patients with the type of medical care that we would want for our family members and loved ones. We believe that truly caring about patients is the most important ingredient in medicine." –

Bradley C. Carofino M.D
What Dr. Carofino's Patients are Saying:
"Very efficient office. Handled large volume of patients in a quick manner. Dr. Caroffino and support staff are excellent! I could not expect a better experience I am so happy that I found Dr. Caroffino to help me with my shoulder issues."
"Dr Carofino did a great job treating my injury."
"Dr Carofino took a lot of time to explain my condition and my options. I was very impressed with his knowledge and experience. I have been in pain for a long time with a shoulder injury I sustained in a car accident, and have been putting off surgery. He calmed my fears and made me feel it was possible to have a positive outcome. Thank you to the dr and his staff for making my first visit such a positive experience."
"I am so pleased I chose Atlantic Orthopaedic Specialist. My doctor( Dr. Carofino) makes me feel like " I see you and you are important, I want you to feel better." The front staffs are caring and kind. The physical therapists are awesome, respectful, supportive, kind, and caring. "
"From the moment I walked in, I found the staff to be friendly, efficient, and happy to be there. Dr .Carofino was absolutely wonderful. He explained my problems well and took care of them. His nurse Donna was very good and so was his assistant."
"Dr Carofino is so nice and treated me well. His nursing staff are great too. Highly recommend this Dr"
"Am very pleased with how they explained my issues, alternatives, and decisions best for me. I am truly blessed with the Doctor Carofino."
"Dr. Carofino, Brice and the entire staff are phenomenal. Dr. Carofino takes his time to make sure all of your questions and concerns are addressed. Glad I found them!"
DR. CAROFINO'S SPECIALTIES
BRADLEY C. CAROFINO
PATIENT RESOURCES
Dr. Brad Carofino is an orthopaedic surgeon who specializes in shoulder, elbow and hand injuries. He has completed advanced fellowship training in Shoulder & Elbow Surgery at The University of Washington and a Hand Surgery Fellowship at The Mayo Clinic. Dr. Carofino is one of a few fellowship trained shoulder surgeons in the state of Virginia.
Dr. Carofino has extensive experience in shoulder replacement surgery and arthroscopic rotator cuff repairs. He performs approximately 100 shoulder replacements annually, which places him in the top 5% of orthopaedic surgeons. Because of this experience Dr. Carofino is involved in teaching shoulder replacement to other surgeons nationally through the DJO Customized Advanced Surgeon Education Program. Dr. Carofino is also working with implant manufacturers to develop new minimally invasive shoulder replacement techniques.
Dr. Carofino also cares for athletes with shoulder and upper extremity injuries. He is a team physician for the Norfolk Tides (triple A affiliate of the Baltimore Orioles) and a consultant for the Norfolk State Athletic Department.
Dr. Carofino sees patients in the Virginia Beach and Chesapeake offices. He also volunteers his time to see uninsured patients at the Chesapeake Care Clinic, because he believes the needs of the patient should always come first.
Outside of work, Dr. Carofino enjoys spending time with his wife Katy and their three young children. He is a passionate but terrible golfer, and also likes to surf, jog and coach youth sports.
HOSPITAL AFFILIATIONS: Sentara Leigh Hosital, Sentara Princess Anne Ambulatory Surgery Center, Virginia Beach Ambulatory Surgery Center and Princess Anne Ambulatory Surgery Center
PROFESSIONAL AFFILIATIONS
American Academy of Orthopaedic Surgeons
RESEARCH ARTICLES
VOLUNTEER WORK
Chesapeake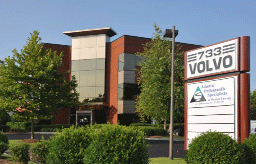 733 Volvo Parkway
Suite 300
Chesapeake, Virginia23320
Princess Anne Health Complex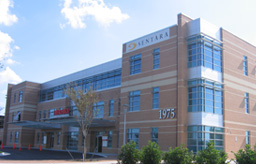 1975 Glenn Mitchell Drive
Suite 200
Virginia Beach, Virginia23456