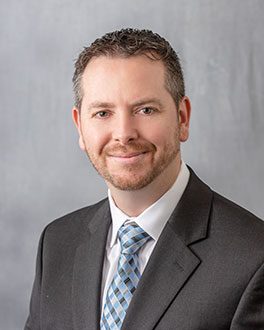 Lawrence E. Donato, Jr., DO, FAOAO
Board Certified Orthopaedic Surgeon



Specializing In
SPORTS MEDICINE
"I treat my patients the way I would want my own family to be taken care of with holistic musculoskeletal care. My goal is to return the patient to their pre-injury status as quickly as possible utilizing the latest technology in surgery and non-surgery techniques. –
Lawrence E. Donato, Jr., DO
What Dr. Donato's Patients are Saying:
"Dr. Donato and his assistant Amee are amazing, very attentive and caring. Today was my last appointment and I'm going to miss the both of them. If you're in need of an amazing, caring, loving doctor then look no further, he is your guy. I'm promise you wont be disappointed."
"Dr. Donato is great! He always listens to what you have to say. He is very thorough and invites you to share your thoughts in regards to your treatment. I can't speak highly enough about him and his staff!"
"I love Dr. Donato and his staff. Very professional. GREAT bedside manner from him and his nurse! I would definitely recommend this place! I don't have anything negative to say. I'll never forget the staff. Keep being awesome! ❤️ I had surgery on my right knee, such a great experience. I'm still healing and I'm confident that Dr. Donato will have me back to my old self soon!"
"Another happy patient, from the time I walked in I was greeted with a positive welcome. Dr Donato was very professional and his staff was as well. The nurses were friendly and showed compassion before and after surgery. He just operated on my left, l had my right shoulder operated on 11 years ago and have not had any problem or pain with it at all. I would recommend him to anyone that needed this type of surgery. I give him and all his staff 5 stars."
"Dr. Donato is by far the best doctor in the country great surgeon, great bedside manner, very down to earth guy. "
"Another fabulous visit with Dr Donato and his great team. My knee and I thank you for all you do. Where would a doctor be without his support staff?? Dr Donato's are the best. Lateshia is so nice and knowledgeable and his admin Chris is dedicated and caring. Thank you all for making this happen."
TOP CONDITIONS
Shoulder Pain & Weakness
Chronic and Acute Hip Pain
Sports Injury
Joint Pain Knees, Shoulders or Ankles Due to Injury or Overuse
Fractures
TOP TREATMENTS
Rotator Cuff Report (RTC)
DR. DONATO'S SPECIALTIES
MEDICAL SCHOOL
RESIDENCY
FELLOWSHIPS
CERTIFICATIONS
Dr. Lawrence Donato has been a member of Atlantic Orthopaedic Specialists for 12 years as an orthopaedic sports medicine physician. He specializes in disorders of the shoulder, hip and knee in addition to fracture care. Some of his frequently performed procedures include ACL reconstruction, meniscal surgery, knee preservation surgery, rotator cuff repair, shoulder stabilization and hip arthroscopy.
During his time with the practice he has spent his time serving as the head team physician for Cox High School as well as a team physician for Old Dominion University. He has served as the chair of the department of surgery for Princess Anne Hospital and was a member of their medical executive committee.
He is originally from Philadelphia (home of the Super Bowl LII champions), received his BS from Mount Saint Mary's College (MD) and attended medical school at Philadelphia College of Osteopathic Medicine. Dr. Donato continued his education with his residency at the Michigan State University Garden City Campus in Orthopedic Surgery followed by a 1 year fellowship in Orthopaedic Sports Medicine at the Graduate Hospital in Philadelphia. His wife is a local primary care physician and they have three children, dogs and fish. In addition to Orthopedics Dr. Donato is focused on overall health and wellness. He believes with hard work, attention to detail and a positive attitude almost anything can be achieved (by the grace of God). When not focusing on Orthopedics Dr. Donato's hobbies include sports, drums, gardening, skiing, movies, water sports and travel.
HOSPITAL AFFILIATIONS:  Sentara Princess Anne Hospital
PROFESSIONAL AFFILIATIONS
What People are Saying
See what our patients and their families have to say. We are dedicated to providing comprehensive orthopedic care in a compassionate and caring environment.
"Dr Donato is one of the BEST Orthopedic Surgeons in our area. He is someone that you can trust to take care of your orthopedic needs whether you need surgery or not. He is highly recommended and will only perform surgery if needed. If you do need a surgery or procedure that he does not perform, he will get you to the right Surgeon. You should definitely request to see this very kind thoughtful Orthopedic Surgeon at Atlantic Orthopedics."
"I love this practice. I came to them very anxious , requiring surgery for fractured fibula/tibia. From the moment I arrived I felt warmth & compassion. My doctor is Dr Donato. I admire him. I felt he genuinely cared about me. His staff is a reflection. The office is professional, state -of-the are- equipment. I highly recommend this 5-star practice."
Princess Anne Health Complex, Virginia Beach, VA 23456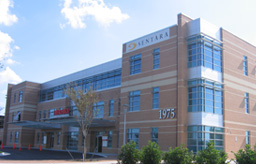 1975 Glenn Mitchell Drive
Suite 200
Virginia Beach, Virginia23456
Camelot Medical Building - Virginia Beach, VA 23454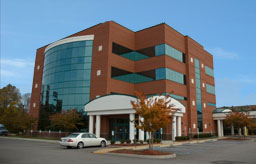 1800 Camelot Drive
Suite 300
Virginia Beach, Virginia23454