Luke H. Balsamo, MD, FAAOS
Board Certified Orthopaedic Surgeon
Specializing In
ORTHOPAEDIC ONCOLOGY
"First and foremost, we provide our patients with the type of medical care that we would want for our family members and loved ones." –

Luke H. Balsamo M.D
TOP CONDITIONS
TOP TREATMENTS
Soft Tissue Sarcoma
DR. BALSAMO'S SPECIALTIES
Originally from Cape Girardeau, Missouri, Luke Balsamo obtained both his undergraduate degree in Biochemistry and medical degree from the University of Rochester.  Following medical school, he completed a surgery internship at Portsmouth Naval Hospital.  He then served two years as the medical officer aboard the USS NASHVILLE before completing his orthopaedic residency at Portsmouth Naval Hospital. Following this, he completed a fellowship in Musculoskeletal Oncology at the University of Miami.
Since returning from his fellowship, Dr. Balsamo has served in multiple capacities at the naval hospital, including residency program director and division chief.  As one of three orthopaedic oncologists in the Navy, he has been consulted on and treated patients from around the world.  In addition to his medical officer tour, he has deployed to Germany, Spain, Vietnam, Cuba and Afghanistan.  He is board certified in orthopaedic surgery and is an assistant professor of surgery at the Uniformed Services University of the Health Sciences.  He has taken an active role in local, state and national orthopaedic societies.  In addition he is the author of multiple book chapters and journal articles and has presented research at multiple meetings. Dr. Balsamo retired from the Navy after 21 years of active service.
Dr. Balsamo's practice focus includes metastatic bone disease, bone and soft tissue sarcomas in pediatric and adult patients, benign bone tumors and cysts, and the treatment of osteoarthritis, rheumatoid arthritis, post-traumatic arthritis and avascular necrosis of the hips and knees.  Specific conditions include soft tissue masses, giant cell tumors, benign cartilage tumors of bone, chondrosarcoma, osteosarcoma, Ewing's sarcoma, metastatic bone lesions of the upper and lower extremities, and complex allograft reconstructions and revisions.
Dr. Balsamo and his wife, Thao live in Virginia Beach.  Outside of work, he enjoys cycling, fishing and golf.
HOSPITAL AFFILIATIONS: Sentara Leigh and DePaul Medical Center
PROFESSIONAL AFFILIATIONS
American Academy of Orthopedic Surgeons (AAOS)
What People are Saying
See what our patients and their families have to say. We are dedicated to providing comprehensive orthopedic care in a compassionate and caring environment.
The Smithfield Building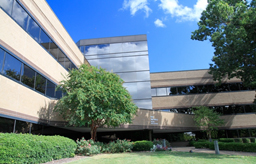 6160 Kempsville Circle
Suite 200B
Norfolk, Virginia23502
DePaul Atrium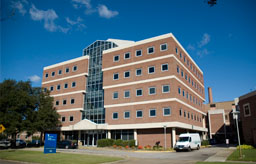 160 Kingsley Lane
Suite 405
Norfolk, Virginia23505