Meet Atlantic Orthopaedic Specialists' newest Surgeon Luke H. Balsamo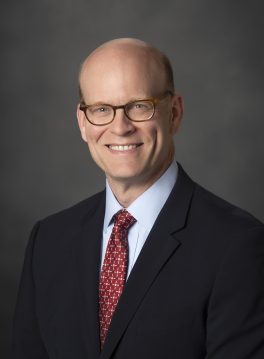 Until recently most patients in Eastern Virginia and North Carolina have had to travel out of the area to be treated for tumors of bone and soft tissues. That has changed since Luke H. Balsamo, MD, an Orthopaedic Oncologist, joined Atlantic Orthopaedic Specialists.
The practice of orthopaedic oncology deals with benign, malignant and metastatic cancer of bone and soft tissue. Like other cancers, patients with bone and soft tissue tumors need a team of specialists to manage their disease. Local access to orthopaedic oncologic care will decrease wait time between discovery, diagnosis, and treatment of orthopaedic cancers. This in turn, this could lead to fewer unnecessary tests, and lower risk of complications from diagnostic procedures. Local access will also reduce the time and expenses patients incur travelling to receive care.
Dr. Balsamo joins Atlantic Orthopaedic Specialists after a 21-year naval career. He was most recently stationed at Portsmouth Naval Hospital. During his career he has served as both Division Chief and Residency Program Director. He has been involved in local, state, and national orthopaedic societies and has published multiple articles in his field. Locally he will be working closely medical and radiation oncologists and other medical specialty groups.
Dr. Balsamo will be seeing patients in Norfolk at 6160 Kempsville Circle in Norfolk and at 160 Kingsley Lane in Norfolk.