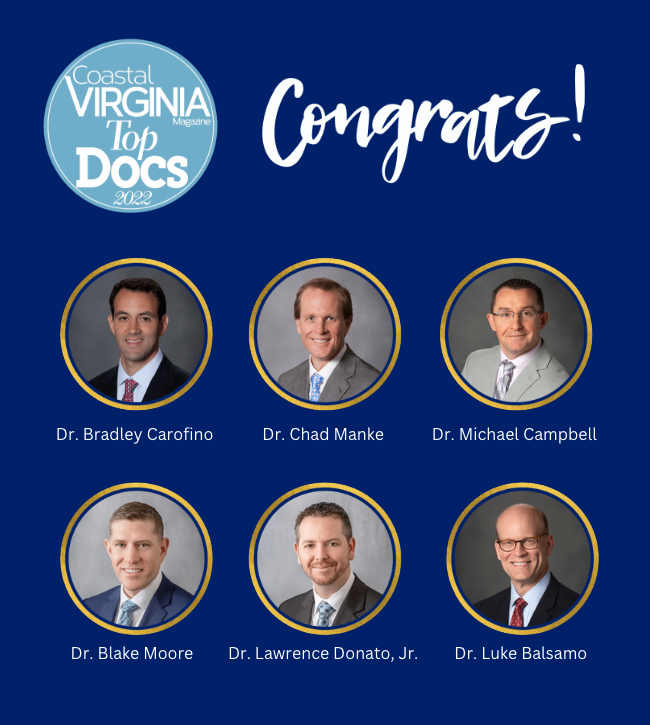 Coastal Virginia Magazine named their awardees for "Top Docs" of 2022. We are honored six of our Atlantic Orthopaedic Specialists' (AOS) doctors were chosen for this award in 2022!
How are the 2022 "Top Docs" determined?
The top doctors list is determined by a third-party survey of doctors throughout our region, asking them to vote for the doctor they would recommend to a family member or see themselves in each category.
Atlantic Orthopaedic Specialists (AOS) is proud six of our surgeons are being recognized by their peers this year and by Coastal Virginia Magazine for their dedication and hard work.
Winners included:
Category – Hand Surgery
Dr. Bradley Carofino, MD, FAAOS
Dr. Chad Manke, MD, FAAOS
Category – Orthopedic Surgery
Dr. Michael Campbell, MD, FAAOS
Dr. Blake Moore, MD, FAAOS
Dr. Lawrence Donato, Jr., MD, FAOAO
Dr. Luke Balsamo, MD, FAAOS