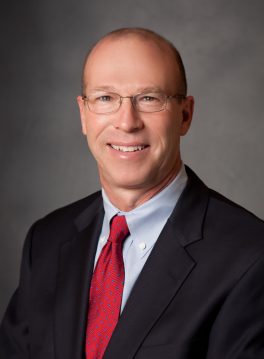 Sheldon L. Cohn, MD, FAAOS
Board Certified Orthopaedic Surgeon
Specializing In
SPORTS MEDICINE
"I deliver Concierge Treatment without a Concierge Fee. I personally see and examine all of my patients,each visit and make a distinct effort to minimizethe wait in the office and making an appointment. Relying on my specialized training, 30 yearsof experience and thousands of cases, I am able to individualize treatment, based on individual patient activity levels, goals and anatomy. –
Sheldon L. Cohn, MD
What Dr. Cohn's Patients are Saying:
"I was able to get an appt. right away, and was seen promptly and with courtesy by the staff. Dr. Cohn provided a quick, thorough assessment of my issue and I left satisfied I had received the personal care, treatment and answers I was seeking. This has been my experience each time i have needed orthopedic care for some years now."
TOP CONDITIONS
Injury to ACL, MCL & PCL
Rotator Cuff Instability
TOP TREATMENTS
ACL Reconstruction
DR. COHN'S SPECIALTIES
MEDICAL SCHOOL
University of Virginia School of Medicine
RESIDENCY
Orthopaedic Surgery at St. Louis University Hospital
FELLOWSHIPS
Sports Medicine at the Cleveland Clinic
CERTIFICATIONS
Concierge Treatment without a Concierge Fee
Dr. Cohn has always delivered "Concierge Care," to every one of his patients. With 30 years of experience in addition to his extensive training, Dr. Cohn is able to individualize diagnosis and treatment for each of his patients, while maximizing efficient delivery of care. He strives for excellence on each visit of every patient, and respects every patient's time. Says Dr. Cohn,
"I personally see and examine all of my patients each visit and we make a distinct effort to minimize wait times in the office and for making an appointment. Relying on my special training, 30 years of experience, and thousands of cases, I individualize treatment for each patient based on their activity level, goals and anatomy."
Dr. Cohn attended the University of Virginia after graduating from high school in Atlanta, Georgia. After graduating from UVA with a degree in Economics, he earned his medical doctorate from the University Of Virginia School Of Medicine in 1982. Dr. Cohn completed his residency in Orthopaedic Surgery at St. Louis University Hospital. After his fellowship in Sports Medicine at the Cleveland Clinic, he moved to Detroit where he was the Orthopaedic Surgery Residency Director at Henry Ford Hospital. Dr. Cohn is Board Certified by the American Board of Orthopaedic Surgery for Orthopaedic Surgery.
Dr. Cohn's passion for sports has dominated his personal and professional life from college to the present. While at the University of Virginia He was the captain of the Soccer Team. In Detroit, he was the Orthopaedic Team Physician for the Detroit Lions and Tigers, Drive indoor football team, Rockers MISL team, and the Turbos indoor lacrosse team. When in 1991 Dr Cohn moved to Hampton Roads to practice as an orthopaedic surgeon, he also began working with the Hampton Roads Hurricanes (now Piranhas), and Norfolk and Chesapeake Public Schools. He and his partner Dr. Lawrence Shall were instrumental in assuring that Certified Athletic Trainers became a requirement at all high schools in the area.
Currently, Dr. Cohn is a high school coach, club coach, certified referee, was the team physician for the Hampton Roads Piranhas and presently consults for Virginia Beach City FC, Beach FC, OTSL and SEVWSA soccer clubs. He is President of the Hampton Roads Soccer Council, a non-profit organization that developed and administers the Hampton Roads Soccer Complex. Dr Cohn has implemented an ACL injury prevention program for the Virginia Wesleyan College soccer team and local public high schools
Areas of special interest and expertise include knee ligament injuries, rotator cuff tears and shoulder instability. His practice is mainly focused on knee and shoulder conditions and injuries to athletes.
"I always try to evaluate new and emerging surgical techniques and incorporate them into our treatment plan along with the tried and true methods we have been using for years. Together with the patient we decide what treatment method will give them the best outcome.
HOSPITAL AFFILIATIONS: Sentara Princess Anne Hospital, Sentara Leigh Hospital, Surgery Center of Chesapeake
PROFESSIONAL AFFILIATIONS
What People are Saying
See what our patients and their families have to say. We are dedicated to providing comprehensive orthopedic care in a compassionate and caring environment.
Princess Anne Health Complex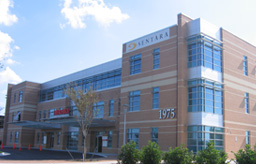 1975 Glenn Mitchell Drive
Suite 200
Virginia Beach, Virginia23456
Chesapeake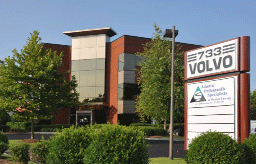 733 Volvo Parkway
Suite 300
Chesapeake, Virginia23320
The Smithfield Building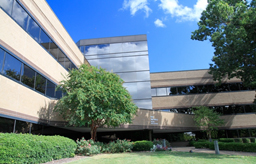 6160 Kempsville Circle
Suite 200B
Norfolk, Virginia23502